SUSE is hiring people for the Boosters team! This is the team I've been involved in in the last few years, so I thought I'd share with you a few words on this...
The Boosters are working on enabling openSUSE contributors to reach their goals. This can involve technical diving, an artistic vision (not required, obviously, or I woulnd't be in the team ;-)), marketing fun, talking at events, discussing issues, etc.: all skills are welcome in our team, as all skills are welcome and needed in the community! It's really an amazing job where you're simply part of the community and your goal is to help the community move in the right direction. On top of that, I have to mention that the Boosters team is full of great minds, and we're enjoying every day working on something we love!
Dream job, some might say :-)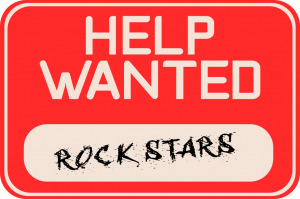 Are you interested? Check out the details and apply! You can also check the other open positions at SUSE, there might be the one you're looking for... ­Oh, and as we keep hiring, remember to check out the careers page every now and then to see the latest openings!