Wednesday 5 May 2010
Marketing Hackfest: Day 1
It looks like I'm good at blogging about the first day of a hackfest and then not continuing that, so I'll continue this trend ;-) I just want to state publicly that I have a few GSettings-related posts in mind to write, though: schema, gconf backend, porting your application, etc., so now I'll have to deliver those posts about the results of this amazing GSettings hackfest!. But I am now in Zaragoza, attending the Marketing Hackfest, so let me write a bit about it.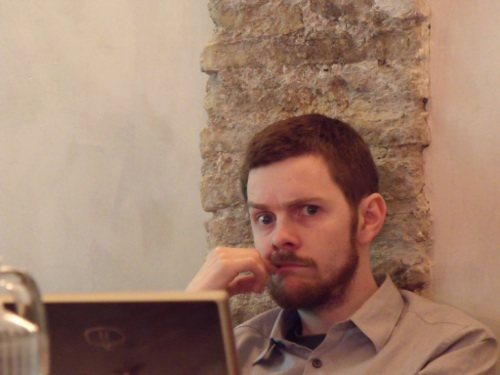 Andreas hard at work by Licio Fonseca
Sumana wrote about the first day quite extensively, so I won't repeat here what she wrote: just go read her post! We're working on the plan and roadmap for the 3.0 launch, but we're not just about the high-level ideas: we're working on design and content (of websites, brochures, etc.), so we'll have results to show. And don't hesitate to send us feedback about what you're reading in blogs or on the wiki: you can leave a comment here, send us a mail, join #marketing on IRC — there are many ways to reach us!
It's exciting to see the whole plan and the many ideas, and here a few things I want to highlight (obviously, much more is worth highlighting!):
Marketing Roadmap: having a marketing plan is good and already makes me happy. Turning the plan into a roadmap is just the logical next step to make sure everything gets executed.
GNOME 3.0 Website: there'll be a specific GNOME 3.0 website to introduce this new version of GNOME, and get people excited about this new version. In the long term, the content will be moved to the main website, but we feel a separate website is the best way to build momentum for the 3.0 effort. The target audience is existing GNOME users and there is already a good sitemap. Work is ongoing for the exact content and design, and the hard work will be the creation of videos. If you're interested in helping there, raise your hand :-)
GNOME Ambassadors: we're preparing materials to help everyone talk about GNOME at events, or at a university, inside a company or just to friends. We've always said that anyone can help represent GNOME like this, but it's a hard task if you have to start from scratch. With talking points, slides, a template for new presentations, business cards, a great shirt for ambassadors, we want to lower the barrier here and help all GNOME enthusiasts share their love for the project.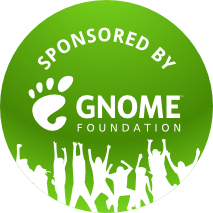 Zaragoza is really a fantastic environment to do the hackfest, so a big thanks to all the organizations that are sponsoring this event: the Zaragoza Municipality, the Aragon Regional Government, the GNOME Foundation, the Technological Institute of Aragon, ASOLIF and CESLA. And a personal thank to the Foundation for sponsoring part of my travel and to Novell for letting me attend this event :-)
Time to go back to hackfest work! Oh, and again, send us feedback and join #marketing!