Thursday 17 July 2014
Stepping down as openSUSE Board Chairman
Two years ago, I got appointed as chairman of the openSUSE Board. I was very excited about this opportunity, especially as it allowed me to keep contributing to openSUSE, after having moved to work on the cloud a few months before. I remember how I wanted to find new ways to participate in the project, and this was just a fantastic match for this. I had been on the GNOME Foundation board for a long time, so I knew it would not be easy and always fun, but I also knew I would pretty much enjoy it. And I did.
Fast-forward to today: I'm still deeply caring about the project and I'm still excited about what we do in the openSUSE board. However, some happy event to come in a couple of months means that I'll have much less time to dedicate to openSUSE (and other projects). Therefore I decided a couple of months ago that I would step down before the end of the summer, after we'd have prepared the plan for the transition. Not an easy decision, but the right one, I feel.
And here we are now, with the official news out: I'm no longer the chairman :-) (See also this thread) Of course I'll still stay around and contribute to openSUSE, no worry about that! But as mentioned above, I'll have less time for that as offline life will be more "busy".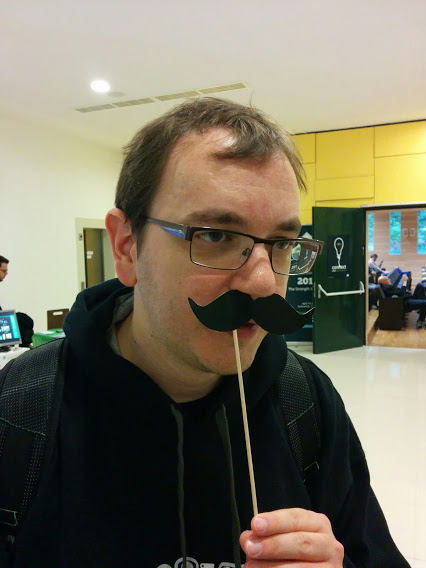 openSUSE Board Chairman at oSC14
Since I mentioned that we were working on a transition... First, knowing the current board, I have no doubt everything will be kept pushed in the right direction. But on top of that, my good friend Richard Brown has been appointed as the new chairman. Richard knows the project pretty well and he has been on the board for some time now, so is aware of everything that's going on. I've been able to watch his passion for the project, and that's why I'm 100% confident that he will rock!